About a net auction
BAYAUC introduced the Internet auction system for the first time in the industry!
---
Bay Net (Internet Auction)
You can enjoy almost the same auctions as visiting the auction site,
by introducing POS instead of auctions by hand.
You don't have to spend the whole day visiting the auction site and select what to purchase.
Your house or office is an auction site!
You can retrieve a wide variety of information on auctions in various situations.
The network of auctions used by many customers creates great business opportunities.
Menus of BayNet
1.Response to inquiry about your listing and successful bid (adjustable car listing)
2.Conditional search for listed cars (listing of bids and deals)
3.Conditional search for the result of auctions of cars
4.Response to inquiries about documentation and the status of name transfers
5.Real time bidding (relay broadcasting of auction)
---
Bay-Auc Network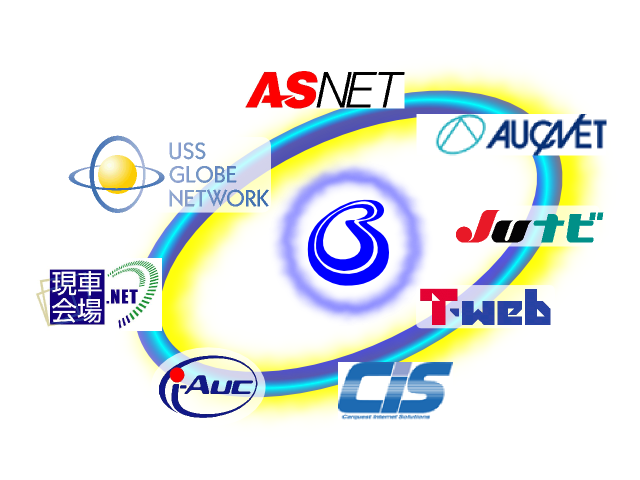 Internet Auction
You can immediately search not only the status of transactions of listed cars
but also past contract prices as reference.
Response to an Inquiry about Balance Statement
You can easily access your past transactions.
Retrieval of Quotations
Also useful for financial management.
---
Image zoom available for all pictures!
The best picture quality in the industry!
Possible to add up to 15 car pictures!
Pictures are perfectly shown on the screen in four rows!
---
Reliable Auction Based on Fairness and Equitableness
Since you cannot see the actual cars you will buy in the online auction,
inspections of used cars we make are essential.
We always pursue accuracy and speed through training on a daily basis
for fair and consistent evaluations of used cars that are favorable for both sellers and purchasers.
---
Buys
Advanced function of attending an auction, as a result of pursuing efficiency for customers!
One price
Our one price system allows you to deal in listed cars that no one purchases
at the auction 365 days a year without waiting until the transactions in the next auction.
Real-time bid
You can access the auction site directly from your office or home via the Internet!
Sells
One of the advantages is that you can call attention to the used cars
you list while observing the status of bidding in the auction at your office or home!
Listing cars online
You can list in advance the information about the cars you want to sell in the auction via the Internet.
Car pictures added
It is allowed to add up to 15 car pictures.
---