About a BAYAUC
The auction will be held every Wednesday.
2,000 or more cars are auctioned at 1 time of an auction.
2,000 or more cars gather from about 8,500 companies of Japan.
35,000 companies are going to participate in the auction.
| | |
| --- | --- |
| Front entrance | Multi-level car parking tower |
| Parking lot | Auction hall |
---
How do you do, it is called a BAYAUC.
Although it is sudden, do you have such a trouble in your.
case1.
Since the family's number increased, I want a big car a little more. However, there are few budgets.
case2.
I want a new car. Can't the present car be sold off in an amount of money higher than the trade-in price?
case3.
I took driver's license. I'm afraid to damage a new car, so i want to practice in a used car.
case4.
I want to buy a imported car. But expensive.
In such a case, what will you do?
You buy a used car informational magazine. And how about going to the long
distance vehicle store in search of the car?
Please wait!!
How about using the AUTO AUCTIONS hall?
---
Speaking of an auction, in recent years it has been use to buy clothes and bag etc.
but professional used car auction hall is a little different.
In the case of a general site
Meritte
easy!!
You can interact directly with the others.
Demeritte
Anxiety in each other amateur.
Worry about whether or not scammed.
Worry about car taxes or unpaid.
Different from the condition of the car that had been heard.
In the case of a BAYAUC.
Only the vehicle store can use the AUTO AUCTIONS hall of a used car speciality.
You cannot use the auction directly.
However, it is safe to transactions between professional, and also BAYAUC enters in between.
BAYAUC checks the state of a car.
The member of BAYAUC is the blue chip company which passed a severe examination of BAYAUC.
The AUTO AUCTIONS hall of a used car speciality like BAYAUC exists in the various places in Japan.
BAYAUC is the old hall which has reliance and a track record in Kansai area.
It is a community-based homelike company in Osaka.
---
Various events.
<< January >>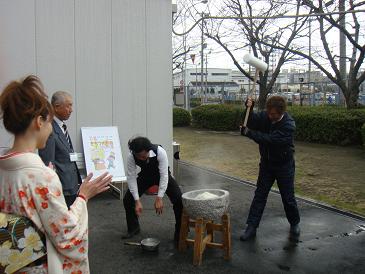 Every year, at the auction of the beginning of the year, female employees wear a long-sleeved kimono.
Pounding mochi(Japanese rice cake) was performed. Then, soybean flour,soy sauce, or sweet red-bean soup and it ate.
<< April >>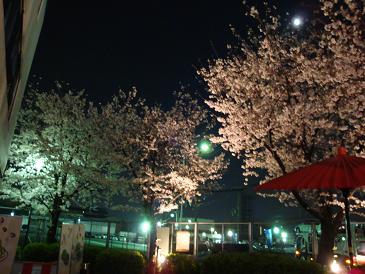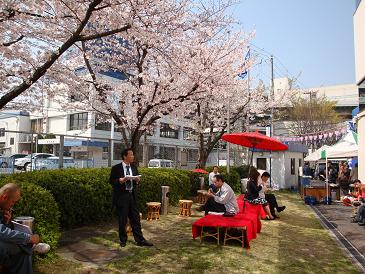 Wonderful cherry blossoms bloom next to the front door every year.
It rested eating Japanese sweets looking at the flower of a cherry blossoms.
You can see the beautiful cherry blossoms our into the The light at night.
<< August >>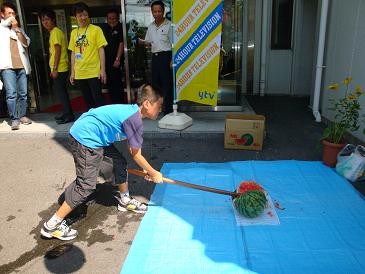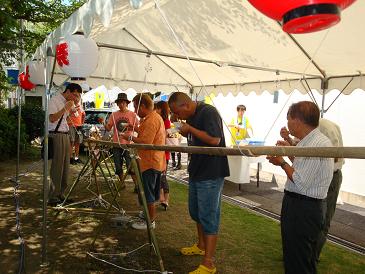 Suika wari(Watermelon splitting) and Nagashi somen (Japanese noodle flow).
<< October >>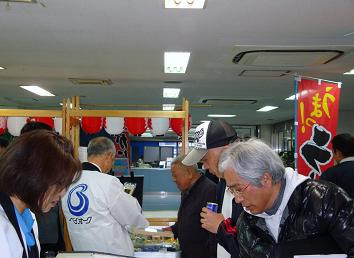 We are able to offer at a special price of local and regional food.
---